S2E3 - My #1 Weight Loss Tip
2 months ago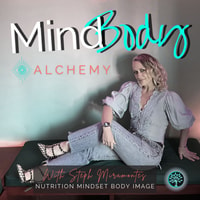 My number one weight loss tip! This is what you really need to make the weight loss results sustainable and the process enjoyable.
I'll tell you what I work on with my clients and how it helps them change the way they approach the journey of weight loss and how they make better decisions that last a lifetime.
Don't forget to subscribe, rate, and review the podcast. It helps more than you know!
If you found this episode helpful, share it on Instagram and tag me @soulcenteredfitness.co so I can come and give you some love for sharing.
Follow Soul Centered Fitness on Instagram This podcast is brought to you by Soul Centered Fitness Never miss an episode: Join my mailing list for weekly coaching, and more. Email me your questions and comments!
Download your free fat loss guide - Lose the Diet, Gain a Life
Click HERE for Coaching Inquiries
Thanks for listening!